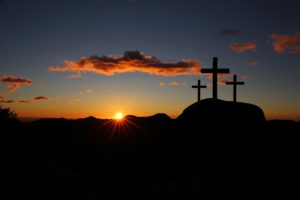 John 15:13 – Greater love hath no man than this, that a man lay down his life for his friends. (KJV)
Love – a word quite common across all languages, that intense feeling of deep affection for something or someone – is an emotion that we have all expressed and experienced at various points in time. The ways and the extent to which we express love and the motivations behind our expressions can vary based on the object of our affection.
For example, the love an individual might have for a particular hobby such as painting, hiking, diving may very well vary to the sort of love that individual has towards their job. The love someone may have for their favourite athlete usually will differ to the kind of love that person has towards their spouse and children. It is generally expected that the greater one's love is towards someone or something, the greater the sacrifice, time and effort one would be willing to expend towards being involved in some way with that person or thing.
Society – past and present – has witnessed numerous occurrences of persons going to great lengths to convey their love for another individual or thing. However, there was a demonstration of love – a display of extraordinary love – that surpassed the greatest displays of love any human could ever express for another person. This love was clearly displayed and directed towards sinful man on the cross of Calvary when Jesus Christ laid down his life for us. The love that led Jesus to the cross of Calvary to bear the full punishment of our sins is absolutely out of this world. Which human being would readily accept to suffer a painful crucifixion death for the transgressions of a loved one, much less a stranger? As a matter of fact, most of us would not even want to die for ourselves preferring instead self-preservation at any cost. The scriptures ever adept to human nature points this out in Romans 5:7: "For scarcely for a righteous man will one die: yet peradventure for a good man some would even dare to die."
Yet for unrighteous, sinful man, woman, boy and girl did Jesus display this matchless love on the cross of Calvary. Jesus was not forced, coerced, threatened or under any obligation to come to earth to die for the sins of mankind. Neither had he ended up on the cross because he had somehow lost his omnipotence and omniscience or had been outfoxed and overpowered by the guile of Judas, the chief priest, elders, soldiers and others who conspired against him. He could have left us all to our own demise. It was not even necessarily humanity first expressing love towards or seeking God in earnest that moved him to reciprocate by sending Christ to earth. 1 John 4:10 says "Herein is love, not that we loved God, but that he loved us, and sent his Son to be the propitiation for our sins."
God, who is rich in mercy, due to his great love for us (as mentioned in Ephesians 2:4) of his own accord left his home in glory, came and dwelt among mankind, was rejected by many he helped and ultimately endured excruciating persecution on the cross.
Even during his final moments on the cross, Jesus could have summoned more than twelve legions of angels, as implied in Matthew 26:53, to set him free and who could have completely destroyed his persecutors and the world by extension if Jesus had so instructed them to do. It was his extraordinary love for mankind that truly kept him fastened to the cross rather than the nails in his hands and feet.
Courtesy this unconditional love of God, the gift of salvation became freely available to anyone who receives it thereby setting them free indeed from the bondage of sin (John 8:36) and guaranteeing the recipient an eternity in Heaven's glory one day (John 3:16).
God's amazing love for us went beyond a mere verbal utterance; it was demonstrated in tangible action. In response to this love extraordinaire, will you make the simple yet genuine step of accepting Jesus as your Lord and Saviour if you have not done so as yet?
After all that is the only way to truly enjoy the benefits of his love. Those who have placed their saving faith in Jesus Christ can testify to the fact that his love for us did not end at the cross but continues to be manifested in various ways towards believers to this day. Hence the reason we can continue to confidently place our trust in God and rely on his guidance and revealed word towards us.
What an extraordinary love indeed!!!
---